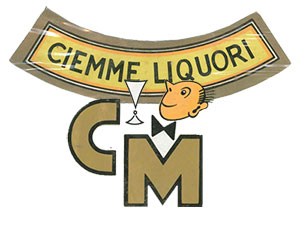 Ciemme was founded in 1948 in Pordenone (Friuli/Italy). After its move to Gorizia, the company developed from a small artisan workshop in the beginning into the today's advanced company of modern standards. The total area of the firm is 30.000 sqm, of which 8.000 sqm are covered. Spacious and suitable warehouses are used for the ageing of grappa and brandy in barriques.
The products are the result of advanced production methods and new technologies after long years of experience. The refinement of the products is followed in special vessels under the conscientious care of our experts.
At the end of the production process the products pass two bottling lines and leave them automatically packed and ready for selling.
Ciemme starts business on the near Friuli market, then extends its activities to large parts of national territory and for many years, already, the company is present on foreign markets with considerable success.
Friuli, for the nature of its land and the particular geographical position, is an ideal place for the success of these products, especially Grappa and distillates which are known and appreciated everywhere due to their characteristic and unique taste.
Our traditional product: Prugna Ciemme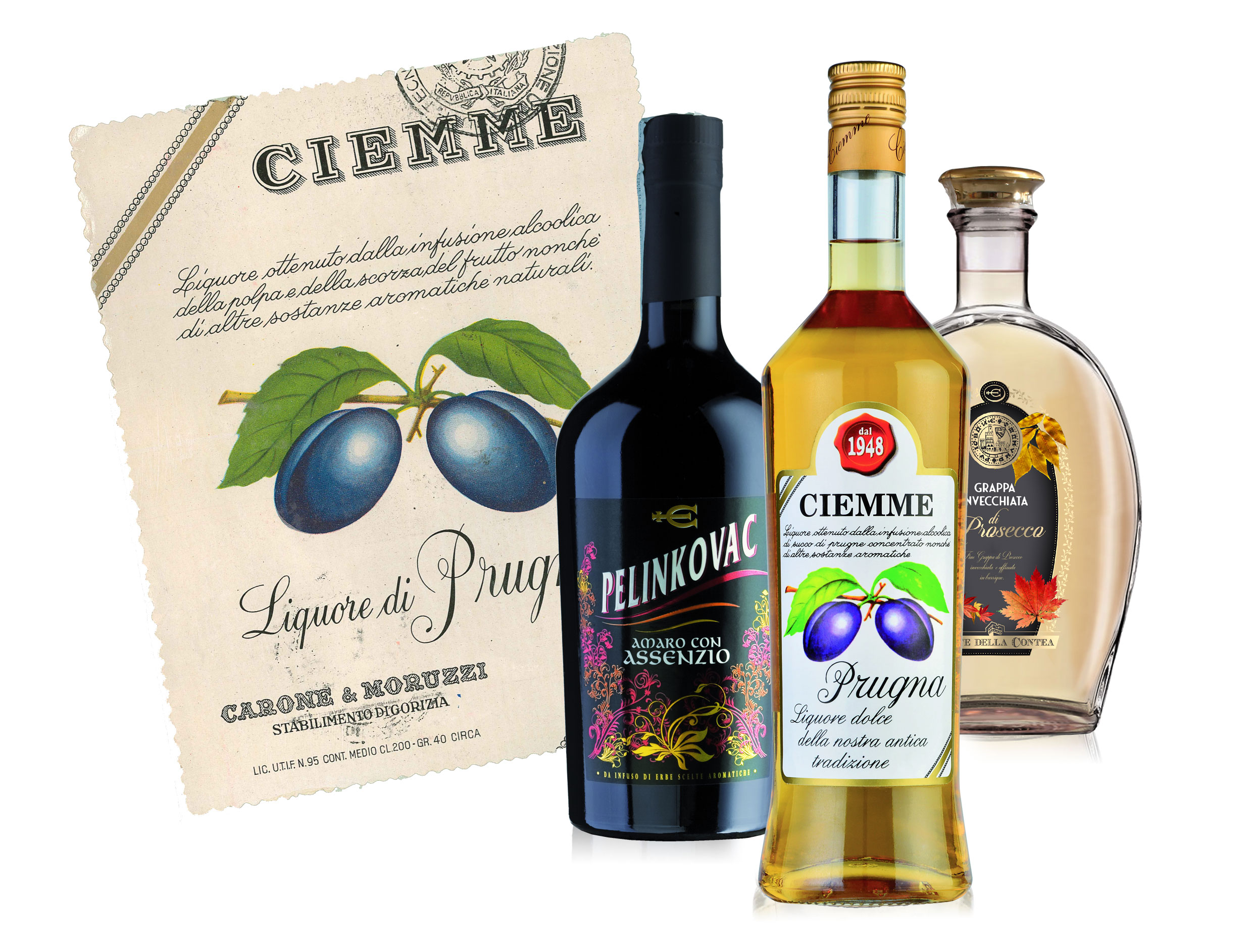 In the last years our attention has been focused on aperitifs and mixology products, primarily aimed at the youth market.
Besides Grappas such as ' Terra di Grappe' or the white and aged (yellow) 'Friuldoro' and the prestigious range of ' Grappe di Monovitigno' Ciemme offers a large assortment of distillates of which 'Uve Regina Bianche', our distillate made of pure grapes, represents our finest. Also very qualified is the complete line of Liquours where you can find our historical 'Prugna Ciemme', which is leader on market, the 'Liquore di Limoni' (Limoncello), 'Rum Creola' and many other articles, like the special line of 'Fruit sugar syrups', products that all together contributed to the success of the company all over the years.
This success has been gradually achieved thanks to a wise commercial policy pursued with perseverance and cleverness, looking after the products and customer care, for which we are really proud.